Custom Cigar Design Services
If you have an idea, we can help you turn it into reality with a custom designed cigar mold.
Whether you require standard shapes and ring gauges, or a completely custom design … Custom Cigar Molds can supply your operation with precision crafted, durable cigar molds to enhance your premium hand-rolled cigar brand.
Our process starts with CAD/CAM and 3-D modeling software to design cigar shapes to your exact specifications. You can supply us with a standard ring gauge and length, or we can work with you to create a completely custom shape.
Next, a custom mold is designed using the exact dimensions of your approved cigar shape. The data is programmed into our 3-D modeling software for final approval before production.
Once approved for production, automated machinery crafts your mold with precision to within a few thousandths of an inch. Each slot in the mold is an exact replica of the original cigar shape produced in the CAD/CAM software.
Please request a quote to get started on having your custom shapes turned into precision-crafted cigar molds.
Step 1: A 3-D model is created.
Step 2: CAD/CAM software outputs the custom cigar mold design.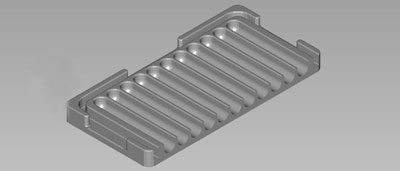 Step 3: The CAD/CAD design is then uploaded to the automated cutting equipment and the high-density polyethylene material is loaded for cutting.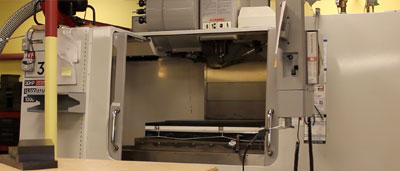 Step 4: Automated cutting equipment shapes the custom mold to within a few thousandths of an inch.