High-density polyethylene 
molds vs. wood molds
You can expect consistent, predictable results when pressing tobacco for premium hand rolled cigars using high density polyethylene molds.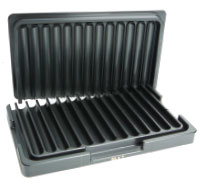 Our cigar molds:
• Produce consistent results
• Withstands repetitive use
• Durable, long lasting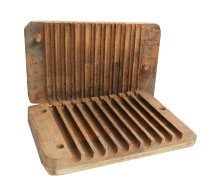 Wooden cigar molds:
• Decreasing quality
• Deteriorate over time
• Frequent repairs & replacement
Custom Cigar Molds are made from high density polyethylene and offer several benefits over traditional wood molds. Unlike wood molds, they are not prone to warp, split, or crack which can decrease the quality of your cigars. With our molds you will get consistent results time and time again with no decrease in quality. No more mold marks, bumps, seams, and other imperfections!